Having purchased a trial pack of smart inks for screen printing I have begun to test how the work and look on fabrics. The designs I am printing are taken from my sketchbook and are a range of outlines, motifs and shading. I exposed the screen below to allow me to test the different drawings on a range of fabrics. I did print them on tracing paper which has exposed however next time it will need to be darker as some of the lines did not come out completely clearly.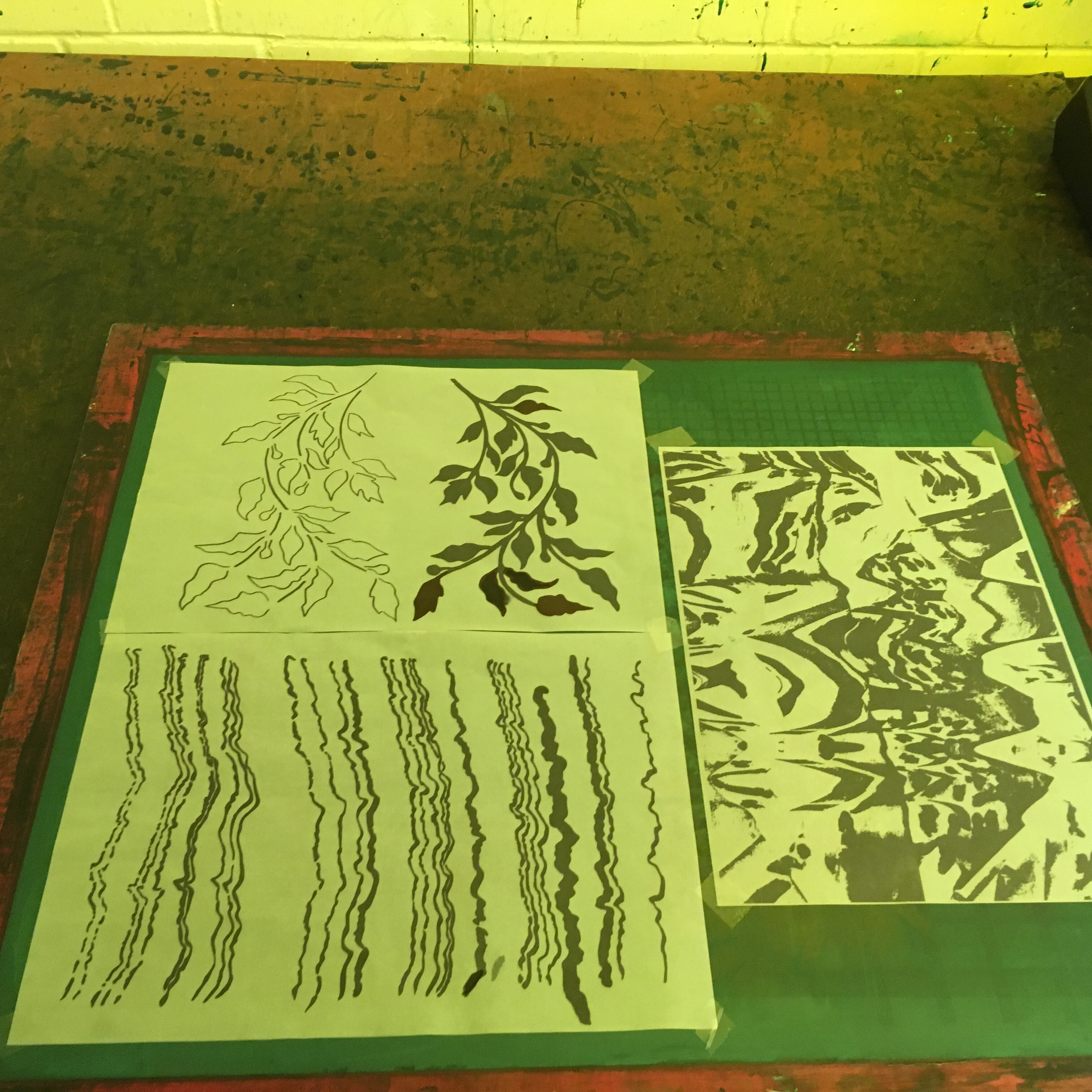 The inks in the trial pack included thermochromic, photochromic, hydrochromic and glow in the dark. I also ordered a colour changing powder which changes from blue to purple when the fabric moves. All the inks came pre-mixed or with a binder apart from the colour changing powder however there was a spare binder in the print room I was able to use. For the initial tests I have worked with the thermochromic and colour changing pigments as it doesn't state how long the inks last once mixed and I didn't want them to become unusable if I mixed them all in one day.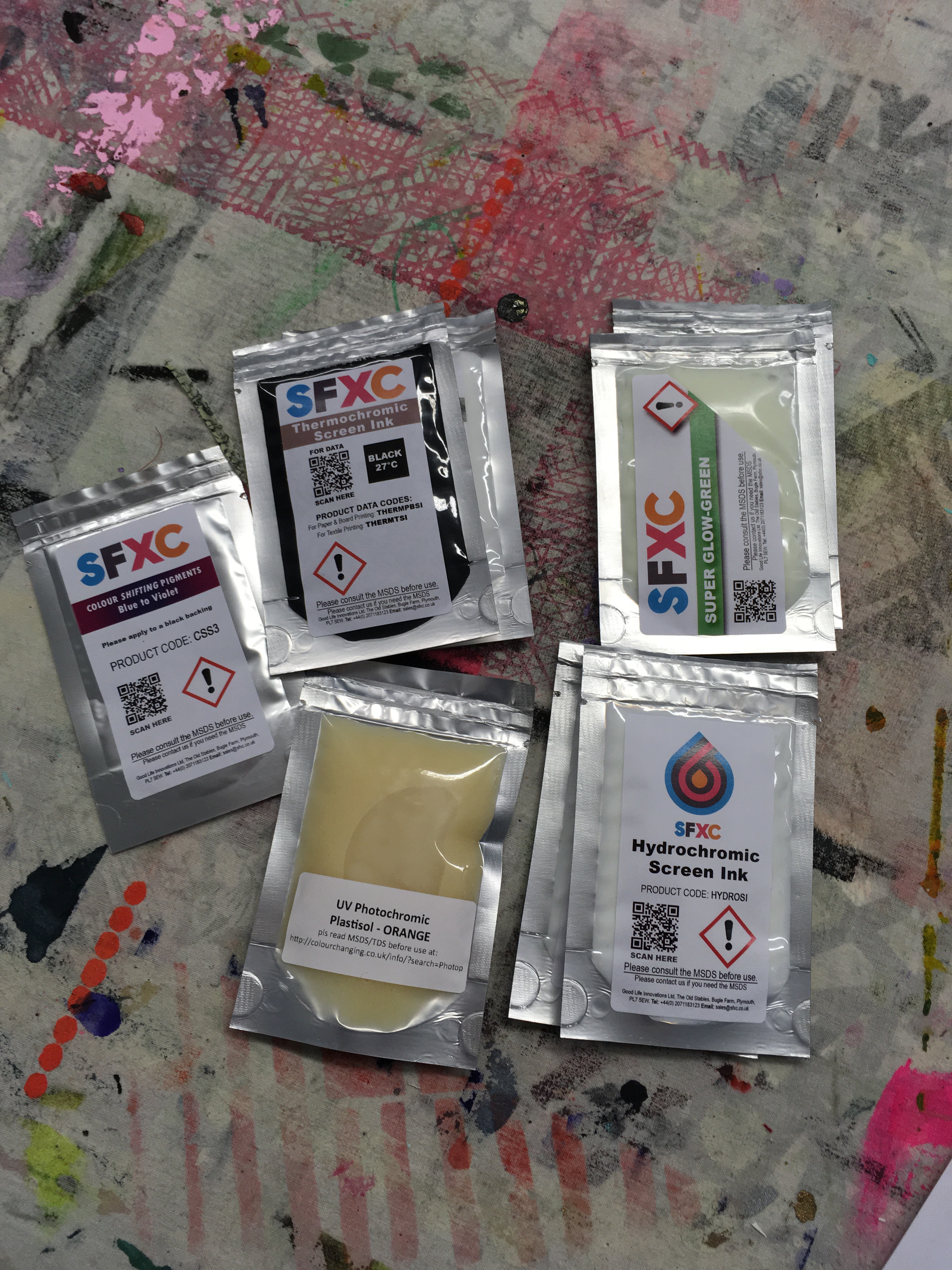 The tests worked really well on flat fabrics changing colour from black to white once heated. I tested printing onto embroidered samples and although it does work it did make the embroidery become hard. Further testing will be needed to establish whether or not this will work if it was used on flat machine embroidery.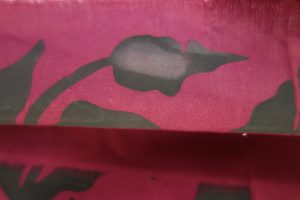 The colour changing pigments were also successful when used on dark fabrics however when used on lighter fabric it simply came out a flat shade of pink. I am glad I decided to test this now as going forward I know I would only be able to use this printing on a dark base fabric.
More testing will be needed to find the best base fabrics to work with and if the therrmochromic ink can be successfully used on top of embroidery.
Colour Changing ThermochromicColour Changing ThermochromicThermochromicColour Changing