So I've started on some hand stitching ideas working with acetate and organza. I had seen some designs created using quilling a technique I haven't used before and one I had wanted to explore in my project. I started by cutting strips of acetate 1/2 cm and 1 cm thick and attached some of them together using a Casal Guidi technique called single Italian insertion stitch. The technique is used to attach two pieces together with a lacy, open effect however is with the holes being spaced exactly opposite each other it appeared less lacy in style. The top colour of the strips attached was varied to show how both would look on top.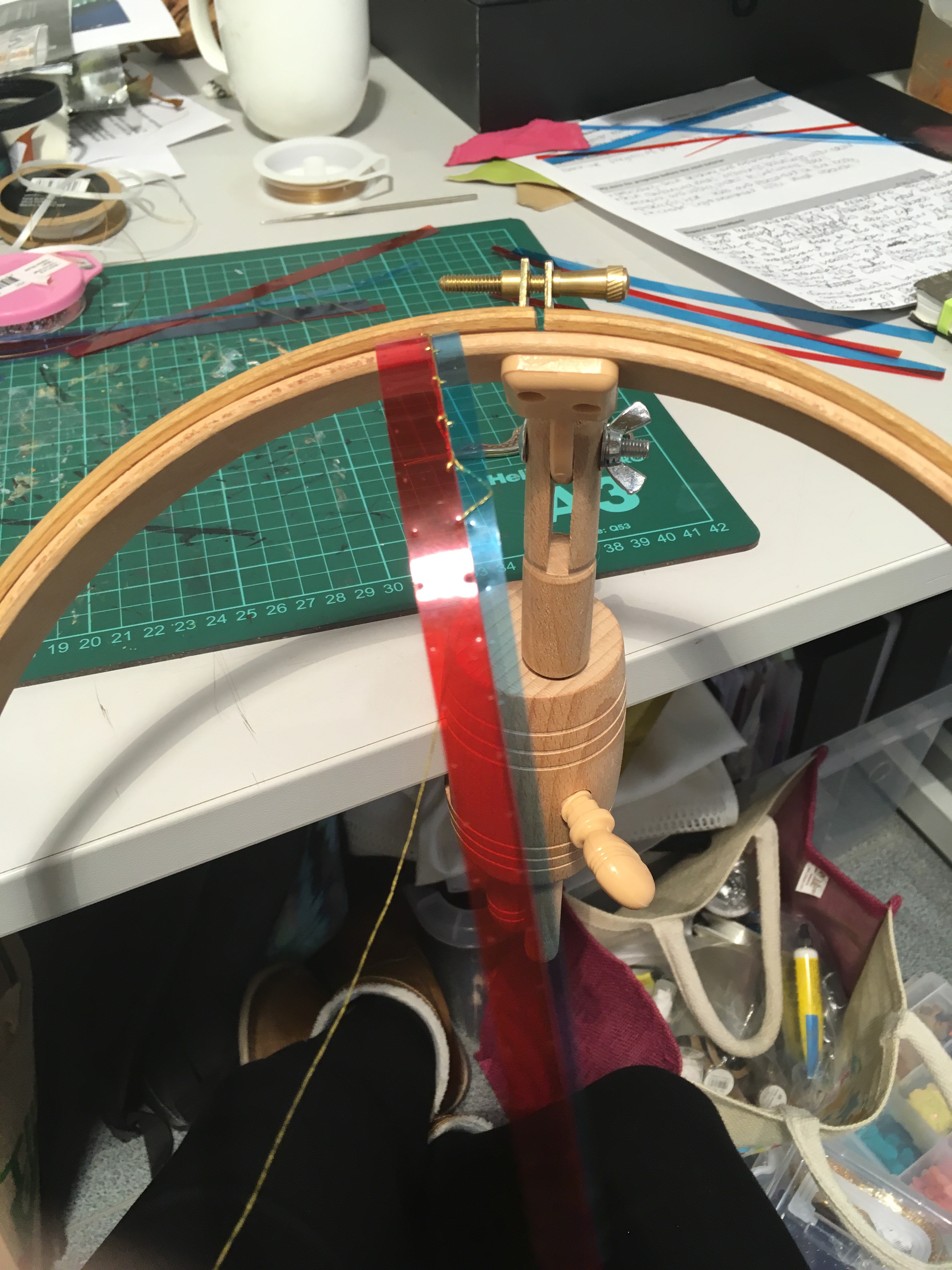 The results below worked really well and the organza held its shape without creating areas of different tension. The gold thread particularly has received a lot of praise since the sample has been displayed on my wall in the studio. It was also noted how nice the shadows it created were when they appeared later in the day due to the artificial light. This is something I need to look into how i could recreate and whether the idea would need to be layered onto a white fabric to create the same effect. It may also be nice however to see if would be appear on the skin if there were no other fabric underneath.
Another idea I worked on was creating a 3D surface by looping the acetate and attaching it down. The idea looked good in the hoop however it did manipulate the fabric when taken out. It is an idea that would need to be stitched onto a sturdier fabric to hold it flat or have weight added underneath to pull the organza flat. I used a clear thread which works well but I do feel some decoration between the loops would allow for it to be hidden.
Going forward I will be looking at scale and quantity of these ideas and, seeing how they work on the body. To do this I will recreate them in paper to allow me to work quickly and create them in larger quantities easier.