I have been working on my Hand and Lock garment and the placement of the embroidery on it. Having found out the member of staff I needed for the support in this was going to be away for most of the time I needed them I had to make a start on it and get it done as quickly as possible whilst they were still here. I started engineering the design to the pattern pieces of the garment I had developed and then stitched them out to test how they were working. I emaile my mentor again as I hadn't heard from her and she finally got back to me which is good so I will be sending over my images for her to look over.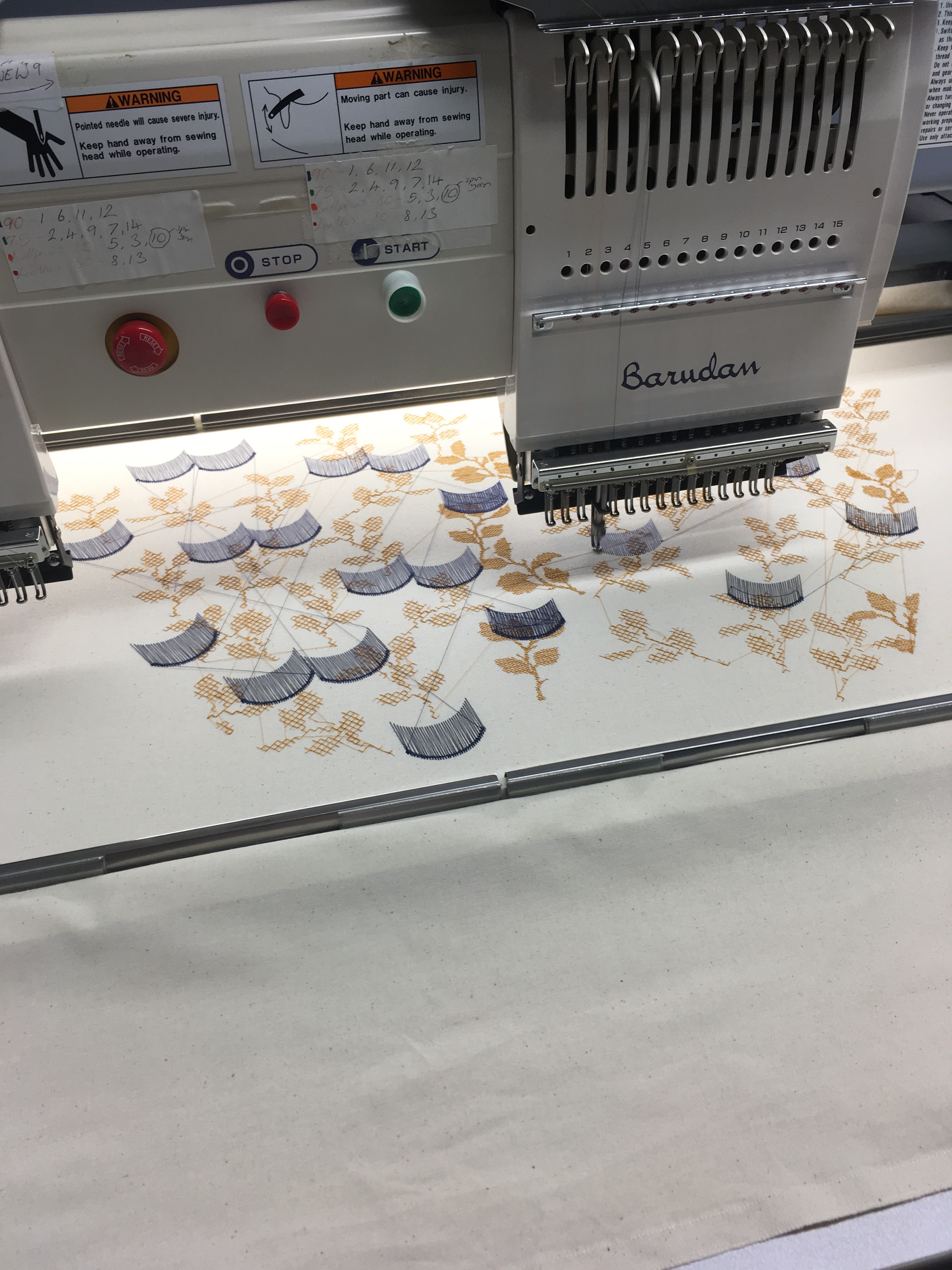 This is the toile for the garment in calico. It was adapted from another dress pattern as I was unsure how to do the neckline but it works well and reflects the design I entered.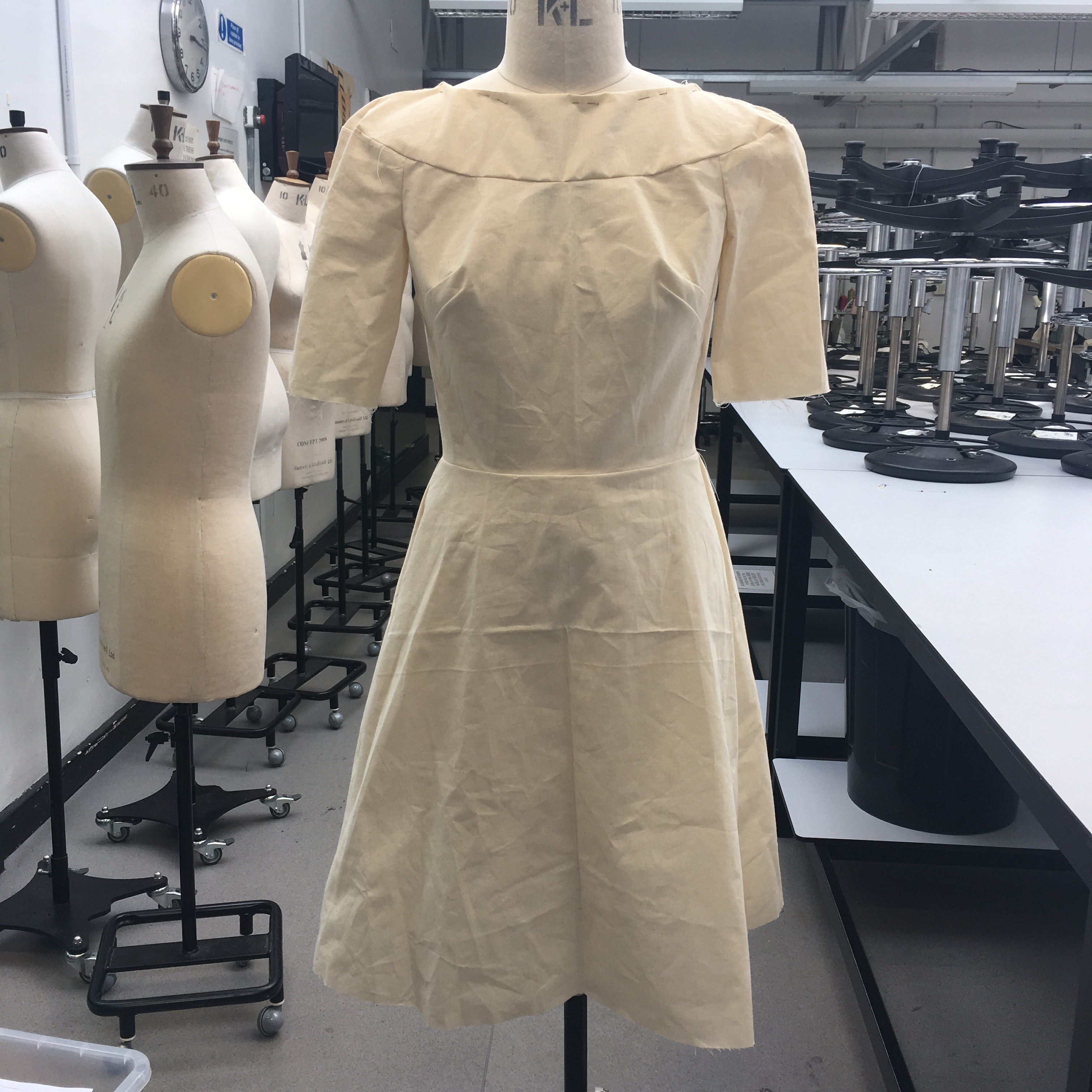 To test the various elements I stitched out certain areas to test how they worked and fitted together. This is the back collar and seems to fit really well.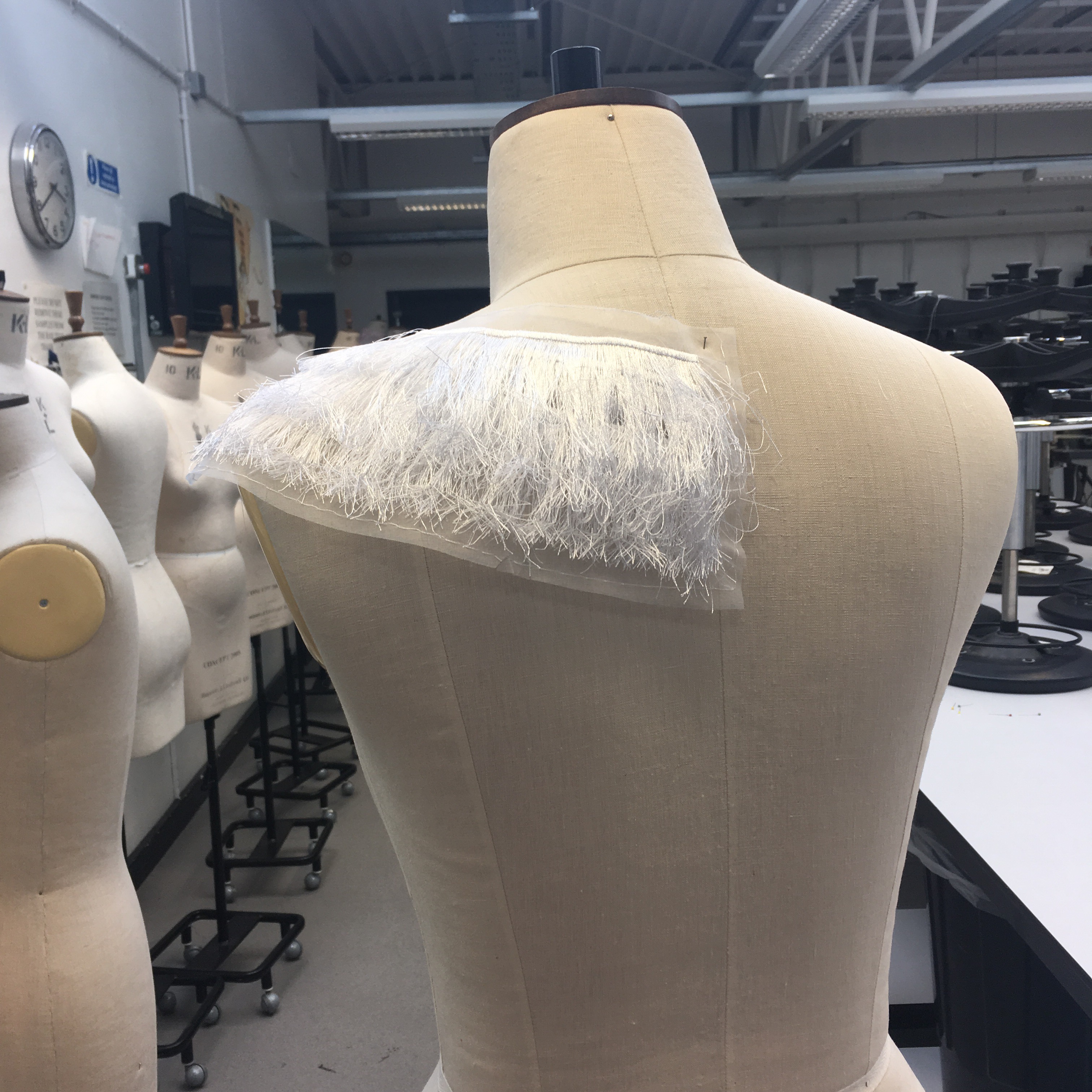 This is the back collar and the sleeve. Again this seems to be working and I need to remember that the fringing does cover the top seam slightly and will cover any stitching that sits under it.
Front bodice and front skirt panels together seem to work ok but need some adjusting. I have to stitch it out in 3 sections, 1 for the top and 2 for the skirt and, try and line the pattern up across them. It seems to be a pretty good match but it does need some adjusting to fill in gaps.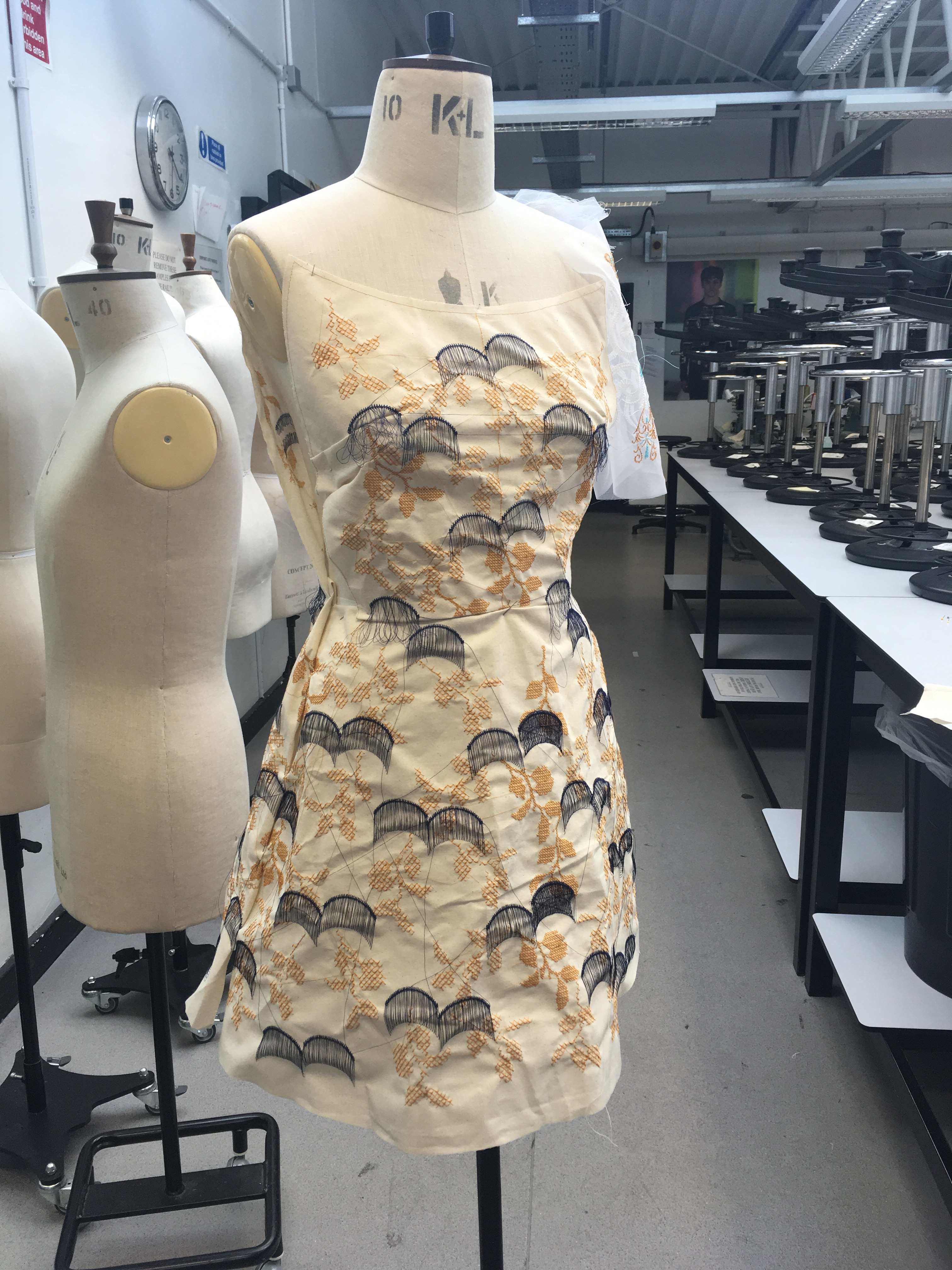 I stitched out one half of the back bodice and it will have an invisible zip down the centre back. The back panels of the skirt need working on as they are too big.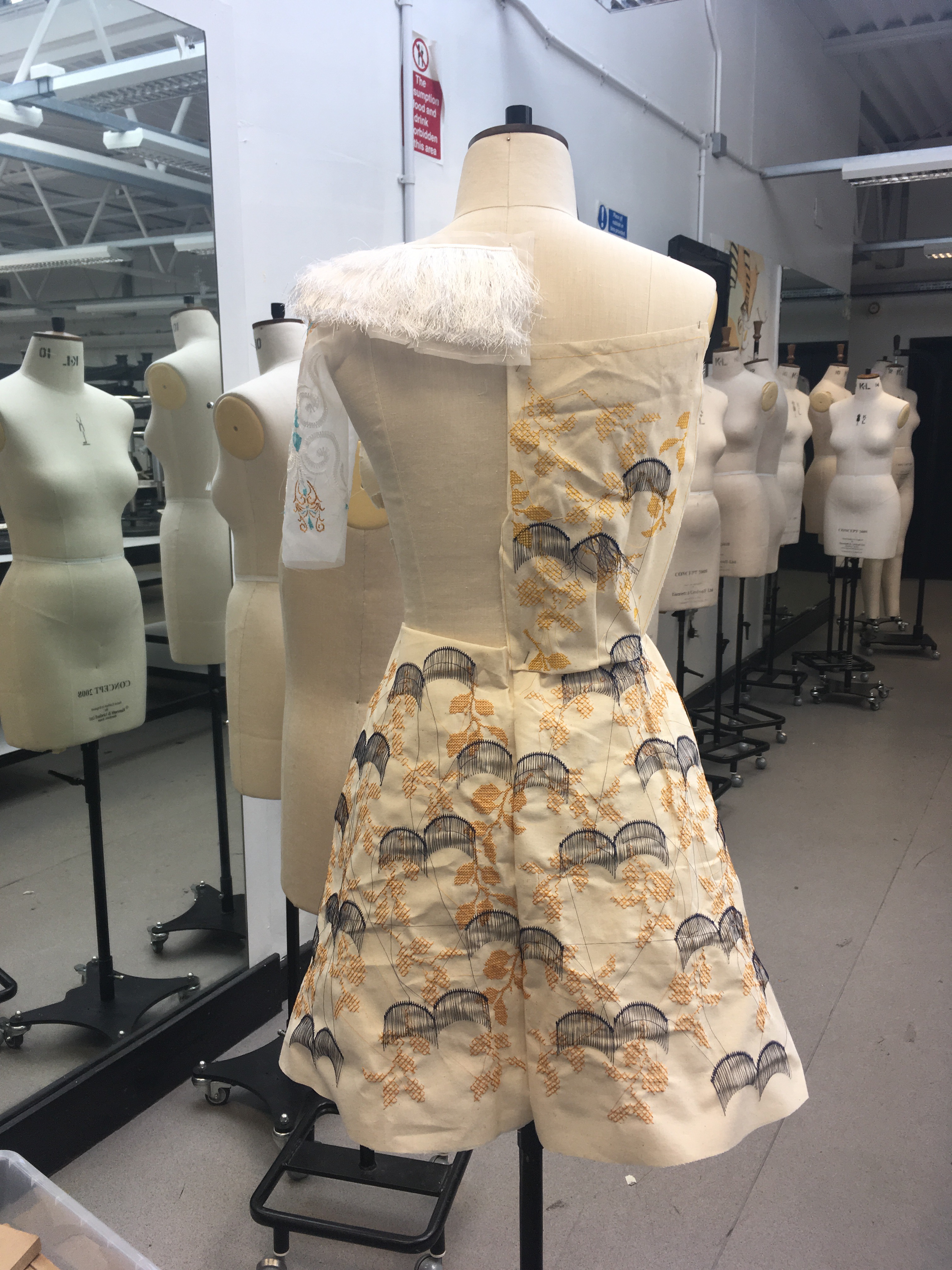 There are side panels in the dress which will be made from plain organza. This seam matches up quite well but again needs some adjusting to the fringing and gaps.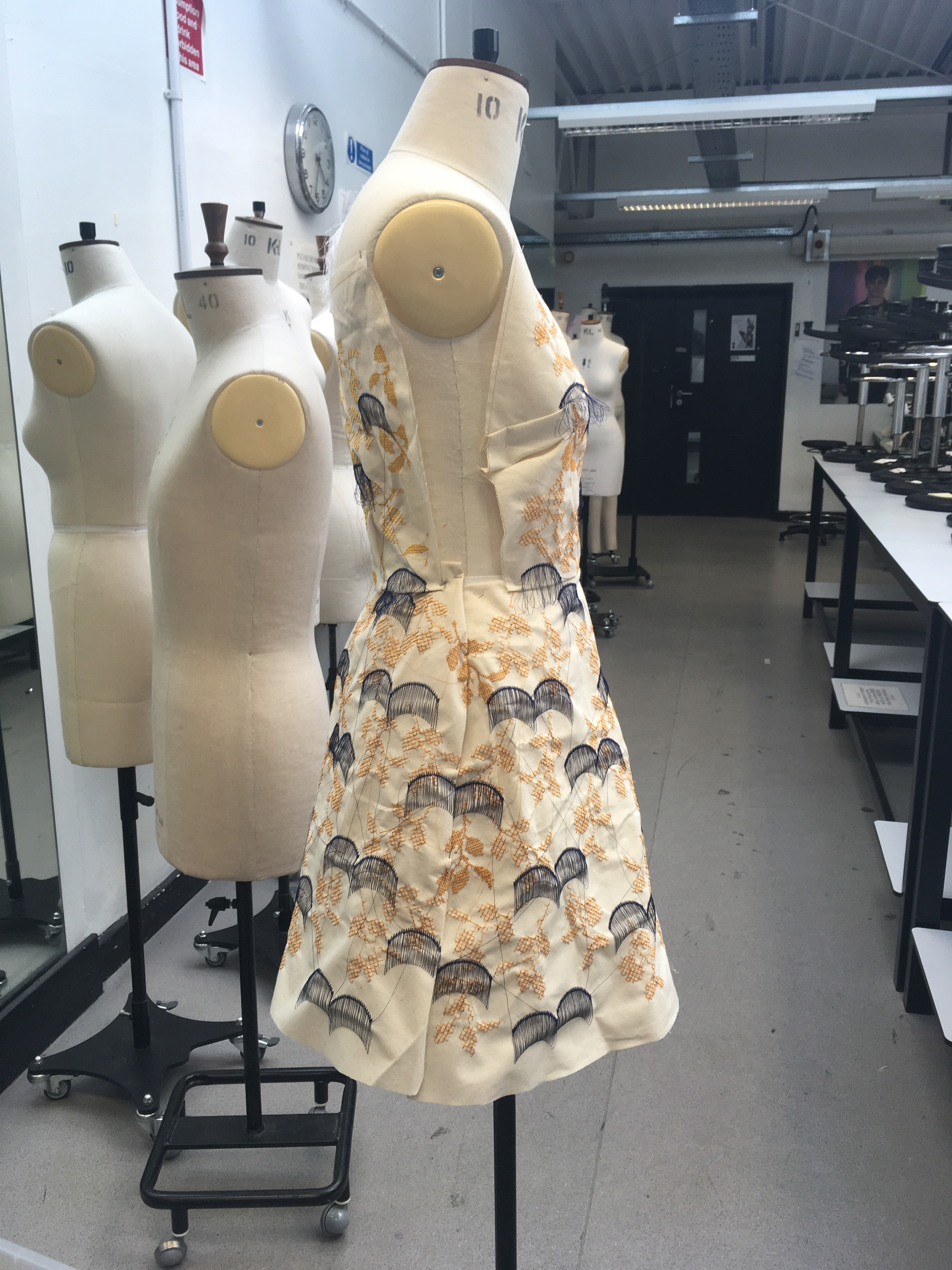 I'm pleased with the progress to date especially considering I only stared using Wilcom on my MA and I've never created a garment with my embroidery on before. There's still a little way to go until it's ready for final fabrics but it's coming together nicely.